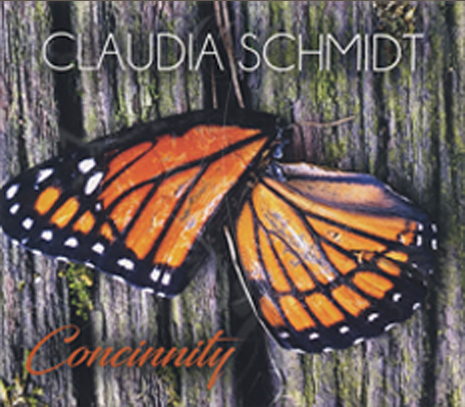 Claudia Schmidt's latest...

Concinnity
A perfect harmony of the constituent parts of any given thing.
Find out more...
Click here... Music Store
More than 4 decades as a
touring professional have found
Michigan native Claudia Schmidt
traversing North America as well as
Europe in venues ranging from intimate
clubs to 4,000 seat theatres, and festival
stages in front of 25,000 rapt listeners.
She has recorded nineteen albums of
mostly original songs, exploring folk,
blues, and jazz idioms featuring
her acclaimed 12-string
guitar and mountain
dulcimer playing.